Benefits of Time Management for Home Care Workers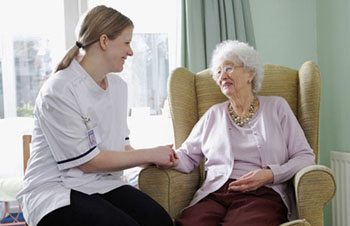 The profession of home care workers requires a person to perform multiple tasks, work long hours and visit multiple sites a day. With increased workloads and more patients that they can handle, effective management has never been more critical.
Home care nursing is one of the most demanding jobs in the field of healthcare and medicine. Nurses and assistance have to work throughout the day and often at odd hours to cater the needs of patients. According to recent statistics, more than 90% of home care workers are always on their feet, on the go, and don't have time to sit down. And even though most home care teams are dedicated to their job, some may be tempted to waste "a few minutes" here and there and shorten their working hours.
Let's look at some time management techniques which can be beneficial for home care workers and in reducing time hassles and inefficiencies.
1. Plan Their Shifts in Advance
Planning employee shifts in advance will help you to avoid last-minutes confusion, delays at the workplace, as well as to avoid wastage of time and effort. Proper shift planning will help your health care teams to deliver their services in a timely and professional manner.
2. Keep Track of Their Time and Attendance
Delivering home care services on time is one of the most critical success factors in this area. With health care workers becoming increasingly mobile, traditional means of time tracking are no longer efficient. When it comes to effective time management of home care professionals, electronic time cards and clocking in software can become your number one partner.
When employees are aware that their check in/ check out is strictly monitored, they are less likely to speculate with their work hours. Again, this would lead to more professional service and higher customer satisfaction.
3. Ask for Patients' Feedback
Ok, after your shift planning has been set, you have selected the desired clock in system, what else can you do to ensure effective time management of your home health care teams?
The last step in the process is to provide a space for patients' feedback and hear their opinion on how your employees are doing. Ask them whether they arrive on time or leave early, how much time they spend smoking cigarettes or talking on the phone, or any other activity which may be distracting them from work.
At a start, doing this once a month will be more than enough. If the feedback is highly positive, you can extend the period and conduct the survey on a quarterly basis.
Implementing these rules may not be simple and it will take a certain time to figure out what will work best for you and your team. But is definitely worth it – the benefits of effective time management for nurses are many. Reduced stress, increased efficiency and better quality service will not be late.